Scholarships are hard to find. With an expected 3.6 million students to graduate from high school this year, students search high and low for scholarships to help them through college. The National Center for Education Statistics reports there are 750,000 scholarships available for qualified students. Often, students from low-income and first-generation homes lack the resources needed to find enriching opportunities. Peerlift was founded to help these students. It is run by students for students.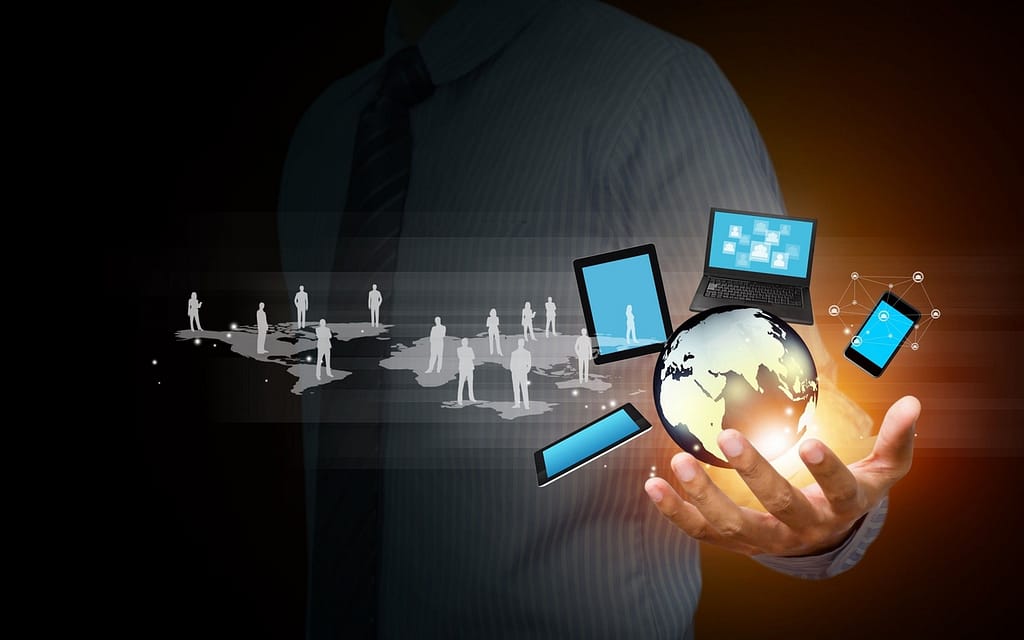 Traditional scholarship websites can be lengthy, confusing, and difficult to navigate. Peerlift seeks to overcome this barrier by making it simple to navigate and filter out the scholarship opportunities that fit each diverse student.
We, at #UseTech4Good, got to interview this great team of students. We found out what motivates them and got their advice for parents and students using technology.
Julie Chen, the Marketing Director and student, boasts about the benefits of running a nonprofit while in school. She states, "Peerlift has allowed me to use my technical and business background to help others. I'm currently studying computer science and business at the University of Pennsylvania, and Peerlift allows me to really apply my studies outside of the classrooms. I'm able to directly use information from lectures to grow Peerlift ― which I think is the best part about being a student. But my role at Peerlift spans far beyond my studies ― I've also grown as a leader and team member as I work with other students around the country on our mission."
Not only is Peerlift completely student-driven and student-managed, it is truly helping high school students find the resources they need to thrive after graduation. Tiana Muniz, a high school student, shared, "Searching for scholarships and different opportunities is never a simple task, especially for students with low income, like me. Peerlift made my journey easier. Scrolling down the different opportunities made me confident in my future; that I was on the right track to success." 
Peerlift is a great way for these underserved students to discover opportunities for college. We have scholarships, internships, summer programs, awards, and more on our site, and all of our opportunities are vouched for by past participants. As the first virtual upperclassman, Peerlift is a peer-to-peer resource students turn to for honest information and advice.  We guide 9th to 12th grade students from when they first search for opportunities to when they apply.
What motivated you to start Peerlift?
As first-generation, low-income, or large-public-school students, our 4 co-founders received little time with guidance counselors and had no other resources. We're the exceptions who fought through a broken search process and came out with $129,000 in scholarships and 7 fully-paid summer programs. We understand students value guidance from fellow students more than any other group. This is why we share the experiences and knowledge of older students with younger students on our site. Seven months ago, we started a booklet called Next Steps that had 28 pages of opportunities for college. Within a week of release, students from 22 high schools in 15 states asked us to send customized booklets. We realized we could reach a lot more people with an online platform, and built that instead!
How can students get involved?
Our organization is entirely student driven! That means students are behind the mission, the execution, and everything in between. We currently have 125 high school student ambassadors that share Peerlift with their communities. Plus, we are constantly looking for new student ambassadors. Our core team works on technical development, content creation, marketing, and more. We are all under the age of 19.
What advice do you have for students?
Don't be discouraged by the imposter syndrome. Technology can be easily seen as scary, intimidating, or too difficult ― but it's actually not! You can learn a lot from simple online tutorials and pure curiosity. You don't need any background, and I promise you will still be successful if you're interested.
What advice do you have for parents?
Don't entirely discourage the use of technology! While some technology can definitely be distracting, other forms aren't and are super valuable for your children to use. If your kid seems really interested in video games or YouTube videos, try to engage him technically with video game programming or filming videos!